September 10th, 2014
Hello Democrats,
We're only a month away from ballots being sent out to Davis County voters, and we need you to pitch in to help Democrats win.  Here are some ways you can get involved:
Healthcare in Utah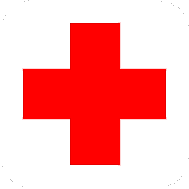 Join us at our Second Saturday Breakfast Meet-Up at 10:00 a.m., Sept. 14th, at Granny Annie's restaurant in Kaysville (286 N 400 W, Kaysville, UT).  Our guest speaker from Utah Health Policy Project will discuss the state of healthcare in Utah, and what the future may hold for us.
Meet Some Candidates
The League of Women Voters has organized several Meet the Candidates events in our county.  Here are the details:
September 11th – 7:00 p.m. – DATC Rotunda (550 East 300 South, Kaysville) – Meet the candidates for Senate District 22 and House Districts 15, 16, and 17.September 18th – 7:00 p.m. – Bountiful City Hall (790 South 100 East) – Meet the candidates for House District 18, 19, and 20.
October 2nd – 7:00 p.m – Clearfield City Hall (55 South State St) – Meet the candidates for House District 11, 12, 13, and 14.
Meet Another Candidate
Colleen and Jolene Mewing are hosting a Meet & Greet for Charles Stormont, our wonderful candidate for Utah Attorney General.  Follow this link for more details about this event: 
Charles Stormont Meet & Greet.
Pick Up The Phone
We are calling Democrats and progressive-leaning voters to remind them that our county is voting by mail this year, and to let them know about our terrific Democratic candidates.  Follow this link for our phone banking details: 
Dialing For Democrats.
Watch For Signs
Our own candidate for County Commission, Steve Andersen, has sponsored a series of billboards along the Wasatch Front, including in Davis county, to promote Utah LDS Democrats.  Keep an eye out for them when you're traveling along I-15.